LOCATIONS

21/25 Downie St
Maryville, NSW
2293
And
Harris Farm
227 Darby Street
Cooks Hill
2300
OPENING HOURS
Maryville
Mon-Fri // 7am - 2:30pm
Sat-Sun // 8:30am - 2:30pm
Closed Public Holidays
Harris Farm
Everyday 7am -10pm
Closed Christmas Day
About Uprising

What began as a humble home based micro bakery in 2010 is now a community focused bakery found tucked away in the somewhat sleepy suburb of Maryville. Sourdough is our love and the art of making sourdough has become intuitive; bakers nurture the bread over three days, understanding the nature and rhythms of fermentation to create the perfect loaf.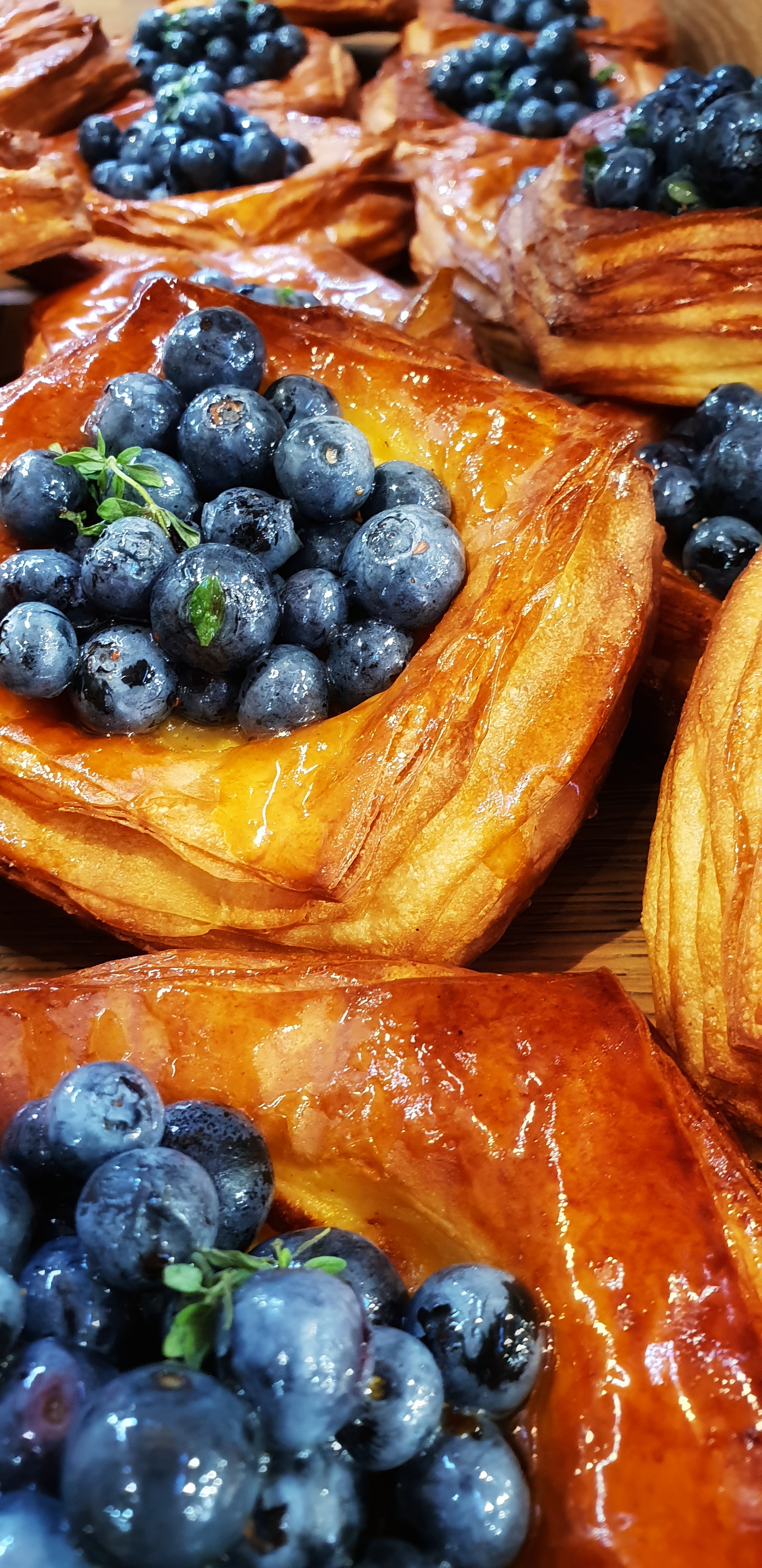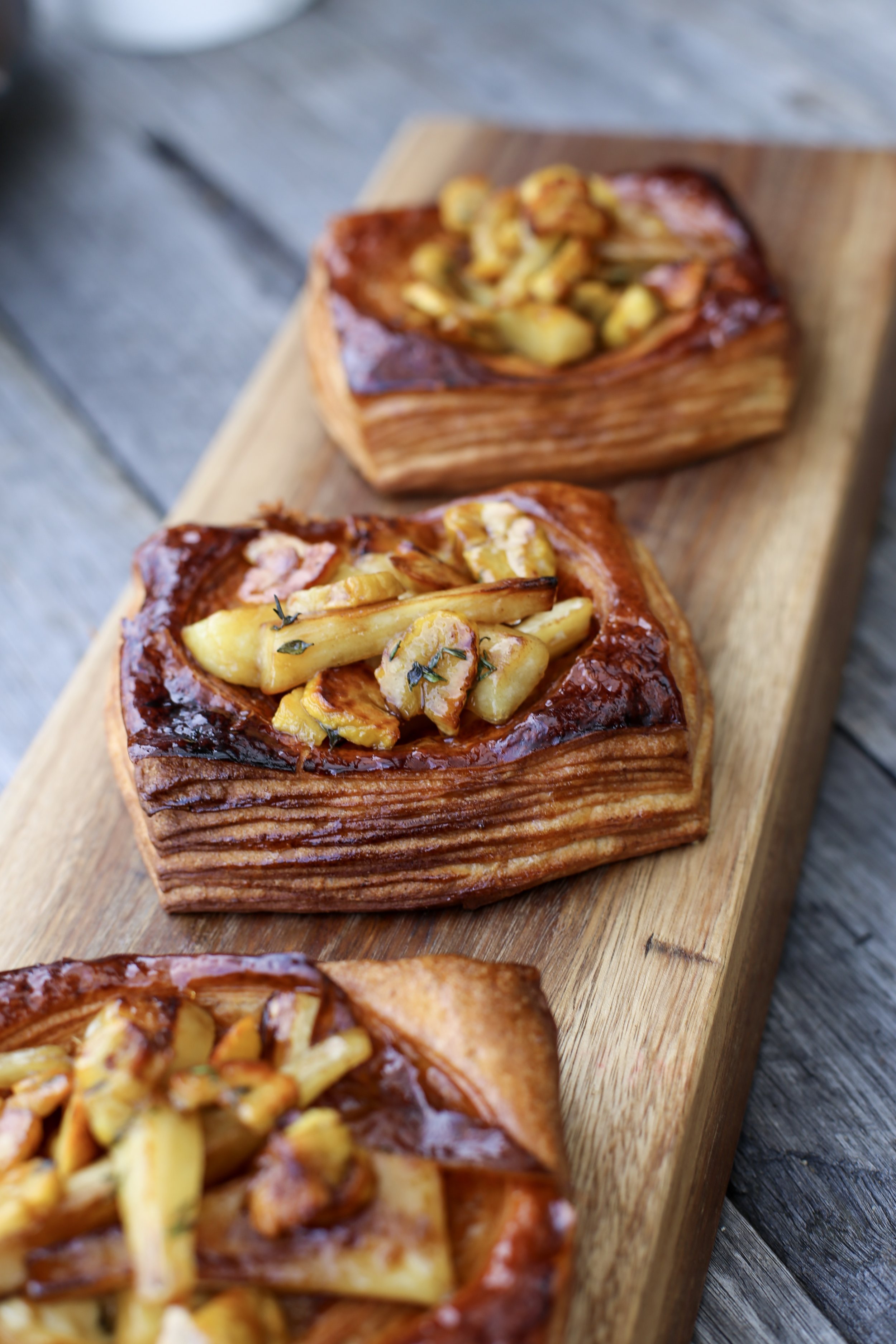 At Uprising we feel we are lucky to have some wonderful producers that provide
the ingredients that we hand craft our daily bread, pastries, cakes and pies from.
FLOUR
The flour we use is 'Providence Flour' single origin and single varietal wheat.

The farmers that produce the grains practice regenerative agriculture, they care for the earth, their families', the environment and the local community. This soil care produces healthy grains, which contain only the natural nutrients and minerals from the soil. There is nothing extra added, it is all natural and non-GMO.
BUTTER
We use real Australian or New Zealand butter in all our cakes and pastries. Toast on our menu is spread with in house cultured butter and our viennoiserie is laminated with 'Pepe Saya' cultured butter.
FERMENTED
Our kimchi and sauerkraut is fermented in house in large ceramic crocks to use on our sandwiches.
HAM
The ham we use is preservative and nitrate free pasture raised Berkshire black pork from 'Near River Produce', giving it a distinctive grey colour and full smoky flavour.
EGGS
The eggs in all our cakes and on the menu are from "Just Been Laid" pasture raised on 'Eccleston Farm'.
HONEY
The honey we use is from 'Tamworth Honey Pot', which we buy at the 'Newcastle Farmers Market'. We also have our own native bee box out the front of the bakery, these little bees' make great pollinators.
MEAT
The meat used in our small batch pies and sausage rolls, and on the menu is from "Butchery on Brunker" who source all their beef from the Hunter Valley and the pork, chicken and lamb from as local as possible.
COFFEE
Our coffee beans are roasted by 'Pablo and Rusty's', we use their organic and fair trade blend 'Pioneer'. Their company has a heavy emphasis on sustainability and is B Corporation certified.
DAIRY
Milk and cream in all our baking and coffee is from 'Norco', a 100% Australian dairy farmer owned co-op.
- SOURDOUGH WORKSHOPS -
Interested in learning to make your own sourdough? Join us for out next class!
Location
MARYVILLE
21/25 Downie St, Maryville, NSW 2293

HARRIS FARM
227 Darby St, Cooks Hill NSW 2300
Hours
MARYVILLE
Mon-Fri // 7 am – 2:30 pm
Sat-Sun // 8:30 am – 2:30 pm
Closed Public Holidays

HARRIS FARM
Everyday // 7am - 10pm
Closed Christmas Day
Contact
For Orders…
Orders@bakeduprising.com.au

If you are interested in a job though…
careers@bakeduprising.com.au
Other ENQUIRIES…
admin@bakeduprising.com.au